How you prepare your Albuquerque home to sell may be one of the most important tasks a seller can accomplish towards getting their home sold. It's a proven fact that proper cleaning and staging will best prepare your Albuquerque home to sell quicker and glean better offers with higher returns. Here is a YouTube video by John McCormack discussing how you can use the philosophy of a home builder to prepare and stage your personal home.
Get it really clean!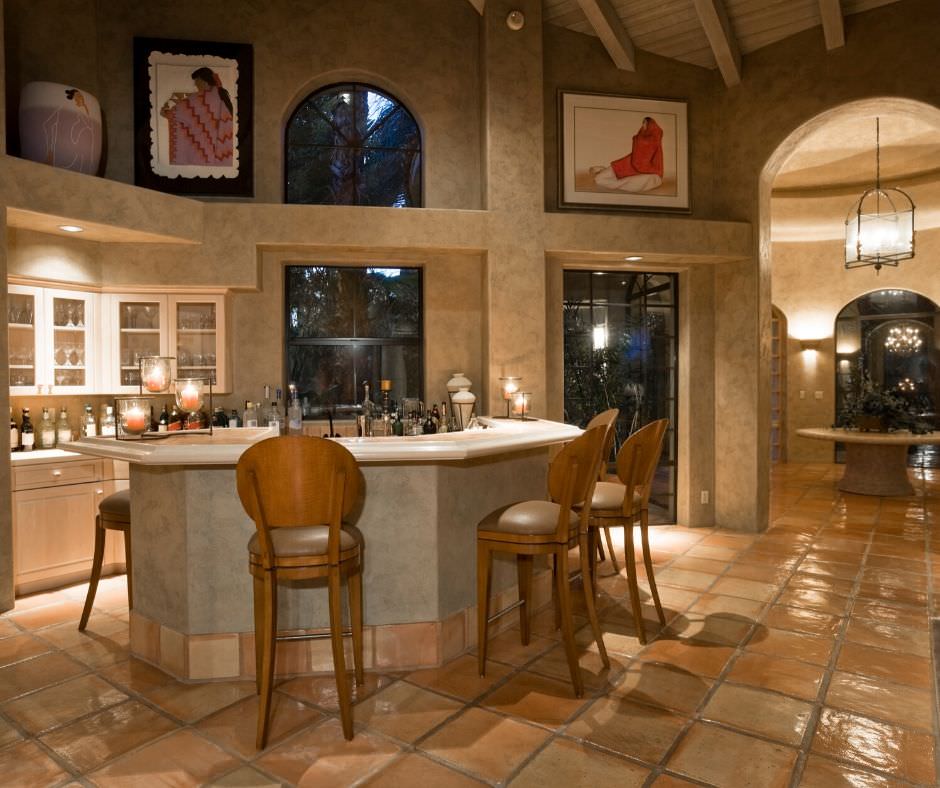 When you prepare your Albuquerque home to sell have the carpets professionally cleaned; mop and shine the tile and wood floors, wash the walls, windows, blinds, drapes, baseboards, and lighting fixtures. Consider hiring a cleaning service recognizing the overall benefit and added value to your home.  Note it as a moving expense.
Kitchen and Bathrooms:
These rooms should be sparkling clean. Clear off countertops and refrigerators. Remove all magnets and artwork from the refrigerator. Leave your canisters and little else. Clean the stove, microwave, and refrigerator. Maximize the available counter space to show off all the usable space. Organize the pantry, cabinets, and drawers. If unsightly, have the tub re-caulked and remove mineral (hard water) deposits and grime from shower walls and glass.
Primary Storage Areas:
Like the garage. Remember, you can do it now and reap the benefits of preparing your Albuquerque to sell with a more attractive space, or you can do it several months from now, in the process of moving when there is no advantage. Do it now, it may even help the move process.
Repairs:
Identify and make necessary repairs. Dripping faucets, sticking or creaking doors, and other unseen repairs. When people see areas of disrepair, they begin to wonder whether there may be other unseen problems. You will most almost surely have a professional home inspection done once you receive an offer so you can fix it now or fix it when the inspector has to tell you. Do it now, this will help eliminate buyer objections and even suspicions.
Closets:
Clean out the closets. Yes, cleaning your closets and getting rid of old clothing, shoes, bulky luggage, and just stuff. Organize your clothing and the shoes on the floor. Remove all clutter from cabinets and closets. Buyers love to look in big clean, organized, and clutter-free closets.
Furniture:
Having a minimal amount of well-placed furniture will make the room appear larger and more functional. Using fewer rugs opens up the floor space and creates a better flow.
Light Appearance:
As a rule, do everything to lighten the appearance of the home. Open the window blinds, open the drapes, and use light neutral colors if painting. Repaint any room that is beginning to look shabby. When you know your home is going to be shown, leave ALL the lights on. It is worth the few cents on the utility bill and may just bring you a ready buyer. Make sure light fixtures have all bulbs installed and working. It matters!
Exterior:
Walk the property and take notes. Jot down anything that you think is less than satisfactory without regard to cost or time. Carefully review the list to determine what you can and can not repair. The more you can accomplish now the less that will come up during the home inspection process.
The House:
Take a close look as you walk the entire property. Clean anything that looks unkempt or dirty; repair or replace anything that looks loose, dingy, rusted, or broken. Replace a tired-looking mailbox and clean the exterior light fixtures and wash the windows. Try to spot hanging or rusty gutters, crooked antenna, loose shingles, or shutters.
Related: 5 Easy Ways to Stage Your Home for Sale – external
The Yard:
Remove all weeds; trim the trees and shrubs and lay in some ground cover. Mend any fence issue. Pick up all yard litter. Consider a professional lawn care service for at least the initial clean up.
Outdoor Furniture:
Examine and spot paint your old furniture. If it's rusty or in disrepair, consider disposing of them. Homebuyers appreciate outdoor living spaces so take the time to stage these critical areas. Having a tidy outdoor space is just another important aspect of how to prepare your Albuquerque home to sell.
Front Entrance:
It's the first thing your prospective home buyer will see as they wait for the door to be opened by their broker. It's worth the extra effort to spruce it up. If the front door is dirty or faded, this is a great time to repaint or wash it. Make sure all dirt and trash have been eliminated from the front door area. A new bright and inviting rug at the front door is always a plus.
The Garage:
The time has come. A good rule of thumb is discarding virtually everything in the garage that you have not used for over a year. Wash it down, mop the garage floor. If the garage is needed to store the boxes from what you packed earlier in the home that is fine. Just keep it neat and organized.
Prepare your Albuquerque Home to sell.
In summary, think about a builders model home that you may have toured. They are bright, sparkling clean, and uncluttered. They spend a large amount of money to assure that the prospective buyer never sees anything but WOW! We realize of course that most people actually reside in their home, however, doing everything you can to prepare your Albuquerque home to sell will help you sell for more money and with less time on market.
Consider this: If you looked at two identical homes side by side and one was cluttered, poorly decorated, and just unkempt and the other one was squeaky clean, organized, staged, and just looked great. Which would you choose? Buyers are paying attention and making subtle decisions about every home they see. So, take the time and make the effort to best prepare your Albuquerque Home to sell. 
https://albuquerquehomes.com/wp-admin/admin-ajax.php
https://albuquerquehomes.com/sellers/prepare-your-albuquerque-home-to-sell
yes