Search here for all Taylor Ranch homes for sale

Welcome to Taylor Ranch in NW Albuquerque NM 87120
The large Taylor Ranch community as a whole occupies a vast portion of the NW quadrant of Albuquerque. With Coors Road being it's Eastern most boundary the Western Boundary is defined by the Escarpment that
 follows along what used to be a lava flow from the extinct volcanoes to the west. This Western edge is also part of the Petroglyph National Monument. The Northern Boundary mostly follows Paseo Del Norte while the Southern border jogs near Dellyne Ave. Google Boundary Map Taylor Ranch
Learn more about the Taylor Ranch area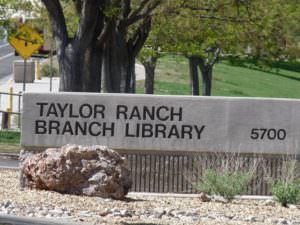 There are many individual subdivisions within Taylor Ranch, but you will find all Taylor Ranch homes for sale listed right here. The hub of Taylor Ranch is the very popular Mariposa Basin Park. This city park offers four baseball diamonds, a soccer or football field, two duck ponds and ample parking. There is also a running/biking trail around the entire park. A designated area provides outdoor workout equipment free for anyone to use. Hot Air Balloon ride companies frequently use Mariposa as a staging site for early morning Balloon launches. The Don Newton Taylor Ranch community center is just across the street. Many community events including a primary voting site all happen here.
Home styles, sizes, and amenities vary considerably for all Taylor Ranch homes for sale. On the small end are a few homes just under 1200 sq.ft located in Santa Fe Village while the Volcano Cliffs may show a few properties over 3500 sq.ft. The majority of homes are modest in size and affordability with a median sales price of approx $162,000 on 10/2015. A plethora of convenient services including restaurants, shopping, dining and medical facilities. The Riverside Shopping Center houses major stores like Albertsons, Defined Fitness, Applebees and many more. Major arteries flow traffic to and from this area to include Coors Rd, Paseo Del Norte, Montano, and I-40. Golf course Rd cuts through the heart of Taylor Rancho North and South.
If you're looking for Taylor Ranch homes for sale, you will find all active and available homes right here, right now. We have over 15 years serving sellers and buyers of Taylor Ranch properties. We know the many different subdivisions very well and can point out the various nuances of each area and home style. If you have questions or need additional information, use the contact form below or just call or text the number provided.