Discover Albuquerque Grower's Market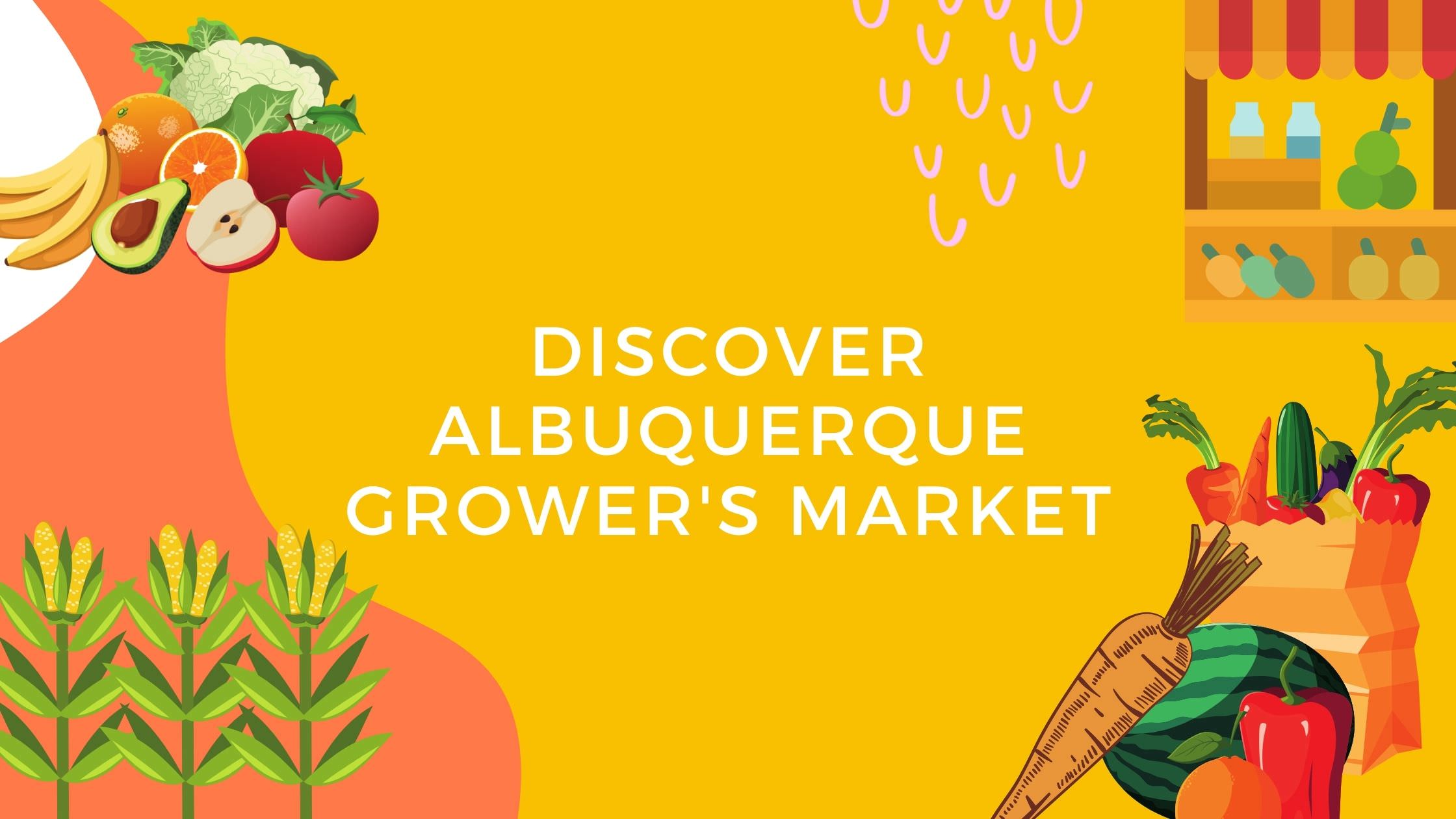 A growers market? Isn't that just a farmers market? Technically yes! But we here in Albuquerque like to do things just a little bit differently. Yes, it is our downtown farmers market, which happens every Saturday located at Robertson Park, 810 Copper Ave. NW. at the corner of Central Avenue and 8th Street.
Whether you are new to Albuquerque, just relocated, or, looking for something fun to do and explore, you'll not want to miss this amazing downtown growers market. This market is designed to support and promote local agriculture and small businesses. We all want to work together to provide a healthy environment for all of us including our neighbors and this weekly grower's market is a great way to do that. The market is from 8 AM until noon July through November. It originally started in 1996 and has grown ever since.
Albuquerque's downtown area is the heart of the city and the downtown ABQ Main Street is a nonprofit organization to promote the downtown's economic, social, and creative vitality. They offer, support, and promote many community-driven projects and programs including the farmers market. This movement helps the arts and cultural district, the bike share program, and the 2030 district, a public and private collaboration using incentives and shared resources to create a groundbreaking and high-performance building district.
What to Expect at the Grower's Market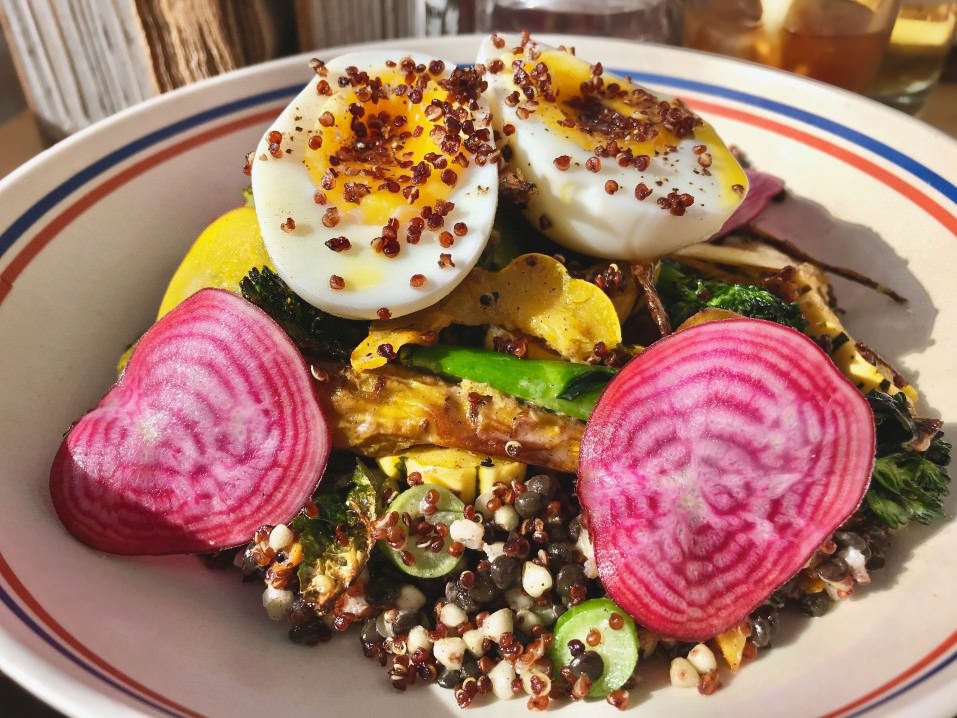 The Albuquerque growers market is home to over 70 New Mexican growers offering produce, fruits, local artisan crafts, bread, cheese, and high-quality meats. Did you know that in 2019 alone, vendor sales $2 million in our own local community simply by selling at the growers market?
Each week you'll find a good variety of produce, fruits and vegetables, food makers, artisans, health and wellness creators, bakers, meat purveyors, and more. We love heading down every Saturday morning, making up the menu for the week, and enjoying delicious and healthy food.
Speaking of, here's one of our favorite recipes that is so versatile and works great in this crazy pandemic climate where you never know what you're going to be able to get at the grocery store even at the grower's market. You can mix-and-match different proteins, veggies, and greens to make the perfect grain bowl. Here's one of our favorite recipes.
Versatile Grain Bowl
4 to 5 ounces of protein per person (chicken, fish, steak, scallops, shrimp, tofu etc.)
Approximately 1-2 cups of cooked grains (quinoa, rice or brown rice, barley, farro, etc..)
Cooked Veggies sauteed with healthy fats, salt, pepper and lemon zest – cubed squash, sweet potato, mushrooms, edamame, onions, garlic, zucchini, peppers
Mix of fresh veggies like cucumber, tomato, avocado, sprouts, peppers, spinach, greens
Crunch factor: sesame seeds, crushed peanuts, pumpkin seeds, nuts, sunflower seeds, cabbage
Pickled: pickled onions, ginger, veggies
Dressing: A simple dressing is simply a mix of vinegar, dijon mustard, olive oil, salt and pepper – but you could easily throw all this in a blender with tahini, avocado, cilantro or other herbs and wiz it up.
Soft fried egg right on top.
You can put all of these things in the bowl or just a couple of them, but we love to top everything with a fried egg. Break that egg and let that yolk lose into all of that healthy goodness. You're getting a fully balanced meal that can really be a light lunch or beef up the protein for a hearty dinner. We like to marinate our protein in a little bit of soy sauce, vinegar, and Olive Oil just to give it some flavor and to tenderize the meat.
And don't limit your ingredients on what I have listed here. Find out what's available at the grower's market and build your bowl around that. Sometimes garlic scapes make a great crunchy substitute for green onions and of course, you can tailor the bowl depending on the season. More bright spring vegetables in April and May such as green peas, pea shoots, and tender spinach and more harvest ingredients in the fall such as pumpkin, squash, pumpkin seeds, and heartier grains.
So get out there and see what you can create this week. Put some love back into the community and support local! And remember, I'm here whenever you need to buy or sell in the Albuquerque real estate market!
For more information about purchasing Albuquerque real estate, Rio Rancho homes, and properties with easements throughout Albuquerque, contact my office at any time.
John McCormack
505-980-4576
More Tips for Buying Real Estate
https://albuquerquehomes.com/wp-admin/admin-ajax.php
https://albuquerquehomes.com/discover-albuquerque-growers-market
yes