Albuquerque Condos for Sale and Townhouses
Albuquerque offers a lot of townhouses, condominiums, and patio homes for those that prefer the low maintenance lifestyle. Whether you're looking for a simple low maintenance townhouse where you own the property itself without high condo association fees or you're looking for a high rise condo building with all the bells and whistles, Albuquerque has something for everyone in just about every price range.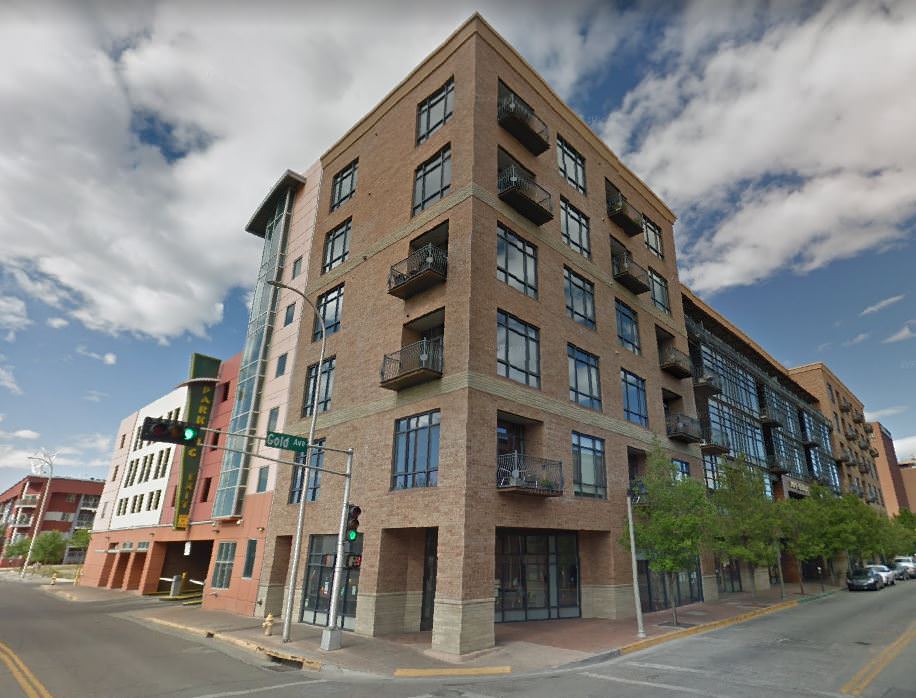 Below you will find all of the latest listings for Albuquerque condominiums for sale. Albuquerque has townhouses starting at $115,000 such as those at Silver Townhomes at 3911 Silver Ave., Southeast or the Veranda Street condominiums with units starting about $175,000. [Pictured – Gold Ave Lofts]
There are approximately 50 condominium buildings and complexes throughout the downtown Albuquerque area. From high-end properties over $400,000 to affordable studios and one-bedroom apartments under $100,000, there's a price point for everyone.
Condominium association dues
Nearly every complex or condo building will require some sort of homeowner association dues. These dues cover different amenities and services based on the CC & R's or the covenants, conditions, and restrictions of the complex. Most condo association fees will include all the amenities for residents and their guests, which might include swimming pools, clubhouse usage, tennis courts, private parking, gated or secure entrances, building management and maintenance.
Some association fees may also cover utilities such as pest inspection, water, electricity, and insurance. It's important to ask the condo association about reserves as the fees can and should be bundled into an account specifically used for the Association.
Questions to ask a condo association.
What are the monthly condo fees, how are they paid, and what do they cover?
Is there any pending litigation? Meaning are any of the residents suing the Association or is there any litigation against the Association or condo owners?
What does the condo insurance cover?
What are the HOA rules and regulations? (If there something specific you want to know about, now would be the time. This might entail asking about pet policies, satellite dish installation, how many cars you are allowed on the complex property, noise ordinances, etc.)
Is there a separate reserve or will the Association evoke a special assessment for major projects such as roof replacement, siding replacement, landscaping, or paint?
What are some of the biggest complaints?
While there are probably hundreds of questions you could potentially asking Association, these are probably the most prominent. It's also a good idea to ask other condo owners if they like the way the Association is handled and run. Is there additional storage space? Will you need to move in the next few years? Do the neighbors generally like where they live? This can really tell you a lot about a property and a location.
Again, Albuquerque has a wide range of styles and designs from older homes that have seen renovations and lower association fees to brand-new construction properties with the utmost in amenities and luxuries. Start your online search below and when you're ready, contact my office at any time. I'd love to show you around, provide you a customize or a personalized list of condos and townhouses that meet your search criteria and price in Albuquerque or offer any answers to the questions you might have about living in a condo in Rio Rancho or Albuquerque.
Popular Condo Buildings and Complexes:
Just Listed Albuquerque Condos for Sale

[optima_express_toppicks id="2388275″ sortBy="ds" displayType="grid" resultsPerPage="100″ header="true" includeMap="true" status="active"]