Should I Buy a House with an Easement?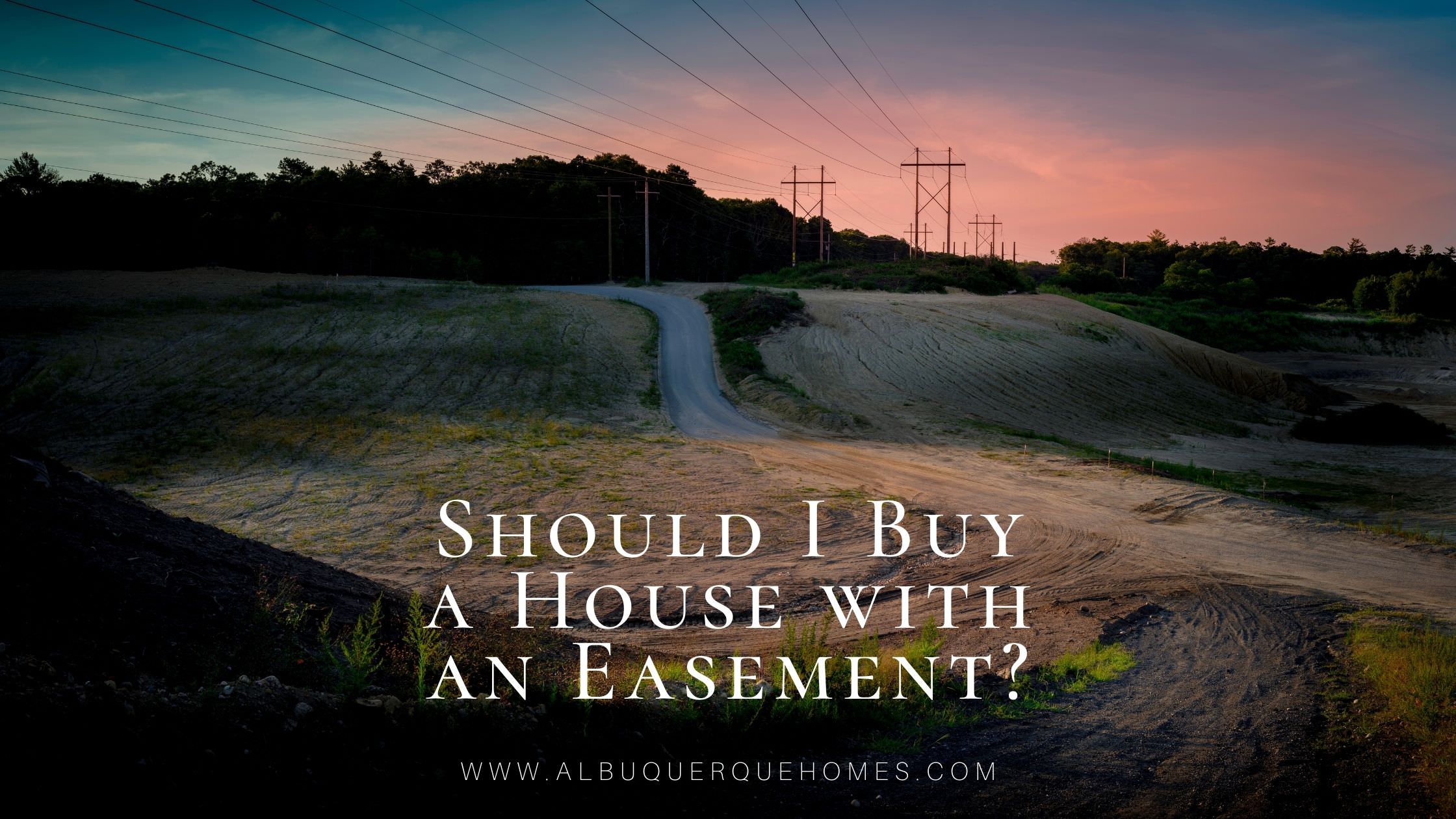 A property easement can be a complicated issue, typically because of the impact they can have on a piece of land. Purchase and sale contracts can be delayed due to last-minute issues arising from easement challenges. When buying property, it's important to understand if the property has an easement and what impact that could make to the property a person is buying. Easements must be respected and analyzed to fully understand all the comes with owning a property that has an easement or a property that needs an easement.
What is an easement?
An easement is a nonpossessory right to use and/or to enter onto real property of another without actually possessing it. This may come in the right away such as a driveway that must cross another's property in order to get to your property, utility maintenance, condo and townhome complexes, and homeowners associations. Anytime you have to cross over another person's property to get to your own property is called an easement.
A house with an easement is more common in rural areas rather than subdivisions and developments. It's most common for homeowners to drive over and easement in order to get to their own property. This means that the easement is for limited use only. The homeowner that uses the easement cannot build or develop anything on the easement unless it is their property. If you own a property with an easement, you cannot build or alter the easement without prior consent. You also cannot prevent the homeowner from using the easement from getting to their own property.
Typically, easements are located by a parcel owner next to your own land. They are created by the implication of prior use, necessity, or prescription. They are also recorded with the County as public record.
Can easements be terminated?
An easement can only be terminated if the easement holder releases his or her interest, with the two parcels merge under one ownership, when the easement holder abandons the use, or if the owner of the servient estate acquires the easement back through a form of adverse possession call prescription, which is fairly rare. Once an easement is in place, it's fairly difficult to get rid of.
What buyer should know when purchasing a property with an easement.
Any property that has an easement should be clearly noted in the legal description before buying the property. Sellers must disclose any easements on the property during the sale. If you are buying a bank owned home, foreclosure, or short sale, you may need to do some extra research. A good real estate agent can help determine if the property might be subject to an easement but it also helps to contact the city and the county to find out for sure.
Find out what kind of easement is allowed.
There are several different kinds of easements as mentioned above and it's important before buying the property that you understand what type of easement the property offers.
Appurtenant easement – this allows a property owner to access land is only accessible through another's property. This might be a neighbor, utility company, or another organization that owns neighboring land.
Gross easement – This means that the easement applies only to the particular person you're dealing with at the moment to allow access to the property. If someone sells the property, the future owner is not included in the easement particulars. This is extremely important if you're buying a property with an easement to understand whether it's appurtenant or gross. The last thing you want is to not have access to your own property.
Prescriptive easement – this is the way in which an easement comes into being. When someone is using a property owners a land regularly for a certain period of time without being restricted by the owner, the easement automatically becomes prescriptive easement. Another term is "squatter's rights" even though this term is a little derogatory. However, if the property owner has been using an easement automatically for decades, new property owners may be grandfathered and but again, it's important to verify all easement rights.
Various types of easements:
Public versus private – any type of easement may either be public or private. A private easement will allow someone to access your property privately such as homeowners and guests. A public easement may allow any member of public to walk through your yard or such as beach rights, nature trails, and state lands.
Affirmative versus negative – most easements allow for some form of action but they also prevent actions as well. A negative easement would mean that your neighbor couldn't block solar panels with a line of trees or even of view if stated in the deed or purchase and sale agreement. Easements can cover rights to airspace as well as surface and underground.
Chances are, if you are considering purchasing a property with an easement whether you need to use it or the property you are pursuing actually has one, you should know it. However, it's definitely something to inquire about. Ask your real estate agent about everything you should know before buying a home with an easement or the use of an easement on another's land.
For more information about purchasing Albuquerque real estate, Rio Rancho homes, and properties with easements throughout Albuquerque, contact my office at any time.
John McCormack
505-980-4576
More Tips for Buying and Selling Real Estate
https://albuquerquehomes.com/wp-admin/admin-ajax.php
https://albuquerquehomes.com/buy-house-with-an-easement
yes