4 Ways to Build Home Equity Faster
If you are lucky enough to have achieved the status of a homeowner, you likely know what it means to have a genuine feeling of accomplishment knowing the place you live in is yours. However, if you're looking to buy a home for the first time or have owned a home for a particular amount of time, have you considered how much home equity you have? Home equity, to put it simply, is how much of the home you actually own after subtracting how much you owe on your mortgage from the amount your home is currently worth.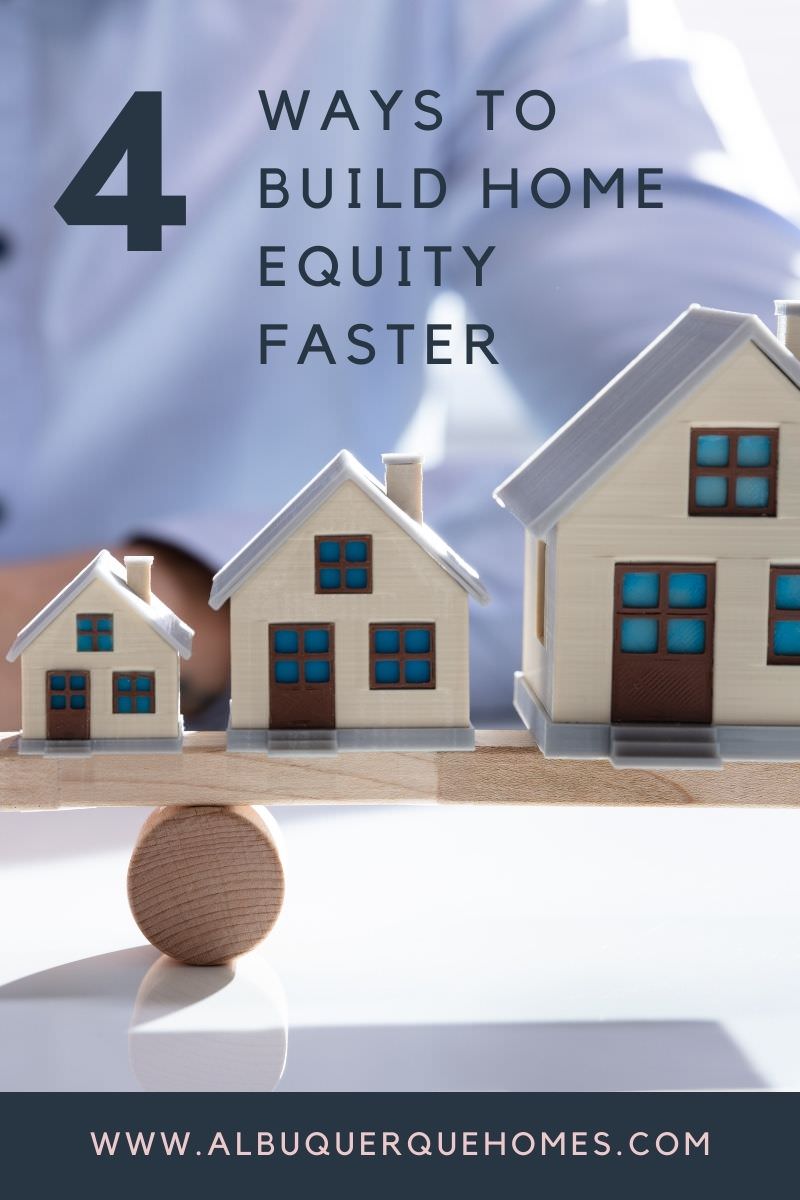 For example, if your home is worth $150,000 and you owe $100,000 on your mortgage, $50,000 would be the equity remaining at that time. Having home equity is indeed a good thing because it allows more flexibility should a dire need arise in your financial situation. How do you increase home equity? It can be a lengthy process but one worthwhile in the long term if you know what you're doing. Here are some great tips to consider towards getting the most equity out of your home.
Put down a larger down payment
Putting down a larger down payment on a house means less amount owed on a monthly payment. In addition to this, more money will go towards paying down the principal amount rather than the interest. While twenty percent is the often-recommended amount to put down on a home, this may not be feasible for everyone depending on your financial situation. Try to put down as much as you can but make sure it doesn't end up leaving you destitute in the process
Renovate
An easy step to building equity in your home over time involves renovating around the home. If you own a home, you want to make it your own. You have the freedom to do so; therefore, try to make some renovations here and there as the budget allows. Not only will this add value to your home over time, but it can also make your home more attractive in the event you want or need to sell. Renovations had comfort and ambiance to the home in general. So do it for your own enjoyment but also do it knowing it's adding value.
Refinance for a shorter-term loan
One of the benefits of having a short-term loan relates to putting down a larger down payment: more money goes towards the principal each month. That said, it also typically means higher monthly payments to pay it off. Once again, take note of your financial budget for your family to ensure you aren't sinking yourself in the short term by not being able to afford to pay other expenses.  An option to refinancing is budgeting and paying additional principal each month. Refinancing a home loan has real costs that aren't always feasible.  Paying a consistent amount of additional principal can a long way towards shortening your term and reducing the amount you pay in interest over the term of the loan.
Patience
Patience is certainly a virtue. While homes sometimes rarely lose value over time, they can also gain considerable value depending on the economy, tax policies, where you live, etc. While doing the above steps can definitely aid in building home equity, oftentimes just waiting a few years can contribute to this as well.
If you're ready to buy a property in the Albuquerque or Rio Rancho area let me help make your experience fun and enjoyable. Buying a home is a big step and one that you should love.  I look forward to speaking with you today about how to buy a home in Albuquerque or in the Rio Rancho real estate area. Call me, and let's have a great conversation about your particular real estate goals.
MORE: 3 Things to Look for When Buying a Home
Albuquerque Homes Realty
John McCormack Owner~Broker~REALTOR®
Realtor, CRS, CNE, e-Pro
505-980-4576


[email protected]
Recent Posts
[NEXForms id="3″ ]